2011 Ride Across The USA Video & Pictorial
2009 Post 575 Mile Ride Interview & Pictorial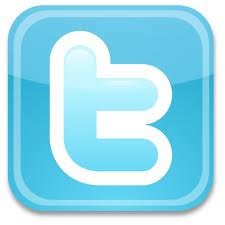 Send your tax deductible check payable to:
"Global Treasury Services, Church of Nazarene"
*write in the memo area NCMCOMP575*
Mail to:
Compassion 575
P.O. Box 82
Vinton, VA 24179-0082
"Suppose a brother or sister is
without clothes and daily food.
If one of you says to him, "Go,
I wish you well; keep warm and well fed,"
but does nothing about his physical needs,
what good is it?" (James 2:15-16 NIV)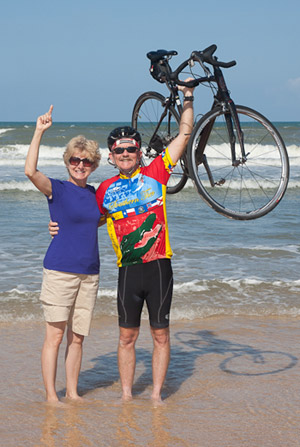 David and Sharon Argabright at St Augustine Beach, FL after riding 3,022 miles.
We have ridden in 7 long distance bicycle rides to raise awareness and sponsorship funds to save children struggling in extreme poverty in Bangladesh, Nepal, and Sri Lanka. Your heartfelt investment today can provide hope by through faith-based education to a child struggling with food insecurity, disease, malnutrition, sexual exploitation, and even slavery. Child Development Centers run by Nazarene Compassionate Ministries are reaching the "poorest of the poor" in South Asia.
Compassion 575 rides include:
2015 ride from Statesville, GA to Nags Head, NC (643 miles)
2014 ride from Del Rio, TX to Nashville, TN (1,320 miles)
2013 Ride from Nashville, TN to Austin, TX (1,080 miles)
2,012 miles in 2012 (Nashville, TN to Key West, FL)
2011 Ride across the USA (San Diego, CA to St. Augustine, FL – 3,022 miles)
2010 Ride from Nashville, TN to Houston, TX (819 miles)
2009 Ride the Mountains of VA and NC along the Skyline Drive and the Blue Ridge Parkway (575 miles, thus the name Compassion 575)
Compassion 575 is an approved fundraising partner with Nazarene Compassionate Ministries (NCM) – South Asia. We need your help!
Join us on the Journey
We are grateful for friends who have prayed us across the miles over the last seven years. This year new investments will be sent to NCM to support the operating costs of existing CDCs not yet self-sufficient. $132 will sponsor a child for one year. NCM – South Asia has staff in place to continue serving the needs of children but they lack the resources. Your continued support is vital to the success of this ministry.